Are you sick and tired of being sick?
Posted by Kathryn Augustyn
Wil Spencer knows…. Jamey Behringer is a happy Bee Keeper again, and he shares this on the radio show. He tells us what happened to his bees , the symptoms of his dieing bees, and then what happened when he came across Wil Spencer. It is an amazing story, and if you the reader or the listener know any farmers or Bee Keepers, please pass this vital information to them!
by Laura Croft on June 28, 2012 at 11:50 PM
Guests today: Naturopath Wil Spencer and Farmer/Honey Bee Keeper Jamey Behringer
Wil Spencer, Naturopath, VMSP, Author and Researcher
Wil has been reversing and healing conditions of human health, animal health, plant health, including reversing the effects of GMO's as well as increasing the nutritive values of food, reversing the many issues of honey bee health, restoring vitality to soils and compost, water purification and air quality.
http://www.bodyelectrician.com/
http://www.beeassistpro.com/
Wil Spencer
Wil Spencer believes that all health goes back to what you eat, as in "you are what you eat". How does he know this?  He has been working with people from all over the world, as well as farm animals,dogs & cats and even has success with  honey bees. What is the secret? Keep reading!
What did we talk about on the show today?
We talked about healing farmer Jamey Behringer's farm and hives!
Wil Spencer took his bees from a state of CCD (Colony Collapse Disorder) to HEALTH!
Both Jamey and Wil ask that you spread the word; there is a way for everyone to heal their bodies, and it truly boils down to nutrition! Just ask their BEES!
Listen to the entire show!  You will most likely identify a symptom that Dr. Wil Spencer is going to help you with!
Raising your own vibration!  It's the real deal!
You may want to order some of that honey! I did!
I can honestly say, this show brought so much hope for farmers and people in general. If you suffer from symptoms of inflammation, lung congestions, IBD (Irritable Bowel Disorder), lethargy, or depression then I urge you to please contact Dr. Wil Spencer. Remember 'doing the same things repeatedly expecting different results is INSANITY!'  You will not only save a lot of money that you would spend and your local doctor, you will actually see a difference in your life so that you can enjoy your health once again and be restored to sanity! ~Host Roxy Lopez
Listen to the show right here!
watch?v=64Wk9dI_o3U&feature=player_embedded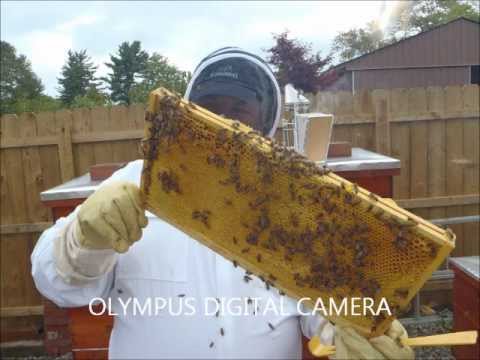 More here:
Suggested reading
Electrical Nutrition by Denie Hiestand
Fiber Menace by Konstantin Monastyrsky
The Vegetarian Myth by Lierre Keith
http://www.thetruthdenied.com/
Please stay tuned for methods of Healing and for further findings from the MRG researchers in the field.
KA
~~~~~~~~~~~~~~~~~~~~~~~~~~~~~~~~~~~~
~~~~~~~~~~~~~~~~~
~~~~~~~~~