Mark McCandlish on Chemtrails, Geoengineering & the Stock Market
Broadcast on Truth Denied Radio with Roxy Lopez, Friday, November 18, 2011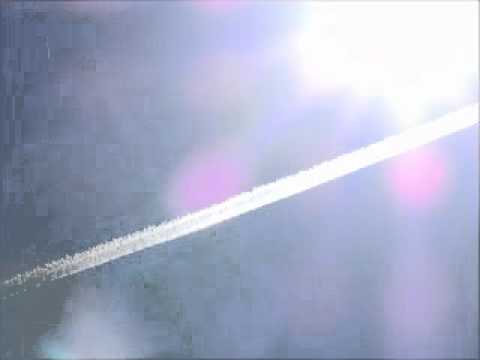 http://www.thetruthdenied.com/
info@thetruthdenied.com
The Truth Denied Talk Radio
Host: Roxy Lopez
November 18, 2011
Stock Market Bets on The Weather: Geoengineering tips?
Mark McCandlish & Michael Murphy explore The Stock Market and Geoengineered Weather
Guests: Mark McCandlish & Michael Murphy (2 hour presentation).
Mark McCandlish revisits Geoengineering in this two hour interview. Mark starts the show with a presentation of chemtrails 101 for the newcomer. He also describes current conditions in the skies in Northern California, hazards and side effects in the soil, such as aluminum oxide and the likes. He explains what the uses are for Barium, Aluminum and strontium components and what aluminum oxide is specifically used for in the geoengineering application.
Contact for Mark McCandlish markmccandlish@gmail.com
Mark is also on Facebook: https://www.facebook.com/mark.mccandlish
Mark's website http://www.markmccandlish.com/
http://markmccandlish.com/Default.aspx?tabid=121
We are later joined by Michael Murphy who has a new film out called "WHY in the World are they Spraying", a sequel to "What in the world are they Spraying"? Michael explains the commodity and derivatives market, how the weather is owned and traded on the US Stock Exchange. He further discusses Blue Sky Ordinance progress in Maui, Hawaii, and some possible shooting in Phoenix, AZ to which he invited researcher & Activist Roxy Lopez to join him. Michael will also be having a showing of What in The World are they Spraying in Mesa AZ on December 3, 2011. Please see the Truth Denied's website for further details!
Research Date from the entire world proving the science behind the high levels of BST in the soils and rain water do indeed not only exist, but are highly toxic and going up at an alarming rate every year.
Michael J. Murphy CONTACT:
http://www.Truthmediaproduction.us
http://www.Whatintheworldaretheyspraying.info
Contact Roxy Lopez at www.thetruthdenied.com -or- info@thetruthdenied.com
ON FACEBOOK: Please join the CHEMTRAILS KILL GROUP &
THE TRUTH DENIED UFO INVESTIGATIONS
FAN PAGE: ROXY LOPEZ THE TRUTH DENIED
TWITTER
YOUTUBE: Chemtrails KILL
Blogger: Chemtrails Kill
For Newsletter send your email to info@thetruthdenied.com
Mark McCandlish's background.
Having grown up as a military dependent, Mark McCandlish manifested an interest in aircraft and other modes of transportation from an early age. This interest was augmented by an artistic and mechanical ability that initially grew out of an interest in dinosaurs, fossils and science. As a teenager, this interest 'shifted' to cars, (no pun intended) and Mark decided that he wanted to become a designer for General Motors. He soon discovered that attending one of the premier automotive design curriculums offered at Art Center College of Design in Pasadena, California was not going to be possible on the minimum wage of the early 1970's. So, he headed off to join the U.S. Air Force, and take advantage of the G.I. Bill, eventually passing through electronics school at Lowery AFB in Denver, Colorado. Then on to his permanent duty station, McChord AFB in Tacoma, Washington. While at McChord AFB, he performed repairs on and bore-sighted the infrared and radar-based MA-1 and ASQ-25 weapons control systems of the F-106 Delta Dart with the 318th Fighter Interceptor Squadron.
Michael Murphy's background:
Michael J. Murphy is a
Journalist, filmmaker and political activist from the Los Angeles area
whose work focuses on issues that go beyond the interest of the Corporate
mainstream media. Michael's work includes Co-Producing documentary "What in the
World are They Spraying? "and several other short films that address
controversial political issues. Interviews include; G. Edward Griffin,
Chelene Nightingale (California Governor
candidate), Jim King (California lieutenant Governor candidate), Mark Reed
(California congressional candidate), Bill Hunt (Orange
County Sheriff candidate), Jenny Worman
(California congressional candidate), Stewart Rhodes (Oath Keepers, Founder),
Actress Mariel Hemingway and Ed Asner (Actor "Mary Tyler Moore", "Lou
Grant" and "UP"). Many of his interviews and videos can be
seen on his website at: www.truthmediaproductions.us.